We offer you the opportunity to properly maintain your complete switchgear system and to supply original spare parts and/or install them as required. Alongside the extensions, RETROFIT, modernization and conversion of substations, we also carry out inspections, maintenance and repair work on medium – and low voltage switchgears.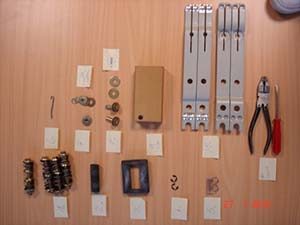 We operate in a modern work environment, using conventional and primarily CNC-controlled metal processing centres. We manufacture with maximum precision, from individual pieces to medium batch sizes. We process a large variety of metal materials which we can also refine as required (hardening, grinding, galvanizing, silver-plating etc.
We design and produce manual and motorized drives for medium voltage load-break switches, disconnecting switches and earthing switches of various makes.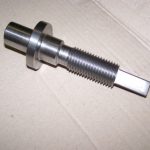 Various accessories for switchgear construction such as shaft extension, attachment sets for signaling switches, clamps for round bus bars, locks and much more.
Due to our extensive RETROFIT program, we also offer a wide variety of contact systems for round and flat primary contacts as tulip contacts, lamella contacts and contact bars. We are also pleased to design and produce special customized solutions for all current ratings. We design and manufacture contact systems for rated currents from 630 to 3.150 A.
We design modern products for the energy market, especially medium voltage switching devices but also switchgear systems, drives for switching devices and RETROFIT solutions for the exchange of worn out devices. We provide a one stop shop, from giving competent advice to design, prototyping and to full type testing. We are equipped with all required CAD software, modern electrical test lab and advanced measurement technology.
We provide you with a wide range of original spare parts or the option of refurbishing existing parts. If required please ask for our spare parts price list.